Manon Gantenbein
Luxembourg Institute of Health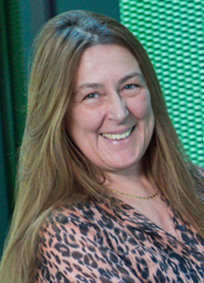 Manon Gantenbein, PhD, is a highly accomplished clinical research professional with extensive experience in project management, clinical trials, and epidemiological investigations. She currently holds the position of Head of Clinical Project Management Office (CPMO) since 2020, where she oversees the successful execution of clinical projects.
Dr. Gantenbein has been associated with the Luxembourg Institute of Health since 2013, where she serves as the Head of the Clinical and Epidemiological Investigation Center (CIEC). In this role, she has been instrumental in driving research initiatives and leading investigations in the Department of Population Health. Prior to her current position, she served as the Associate Head of the CIEC from 2013 to 2016.
She obtained her PhD in Pharmacology from the University Aix-Marseilles II in France in 1998, specializing in fundamental and experimental pharmacokinetics and the effects of drugs on humans. Dr. Gantenbein also holds a Certificate of Statistics Applied to Medicine (Option Clinical Trials) from Paris VI University and a Master's degree in Biochemistry from Paris VII University.
Dr. Gantenbein's expertise extends to a diverse range of therapeutic areas, including allergy, cardiovascular diseases, diabetes, hematology, immunology, infectious diseases, neurology, oncology, orthopedics, primary care, respiratory diseases, and more. She has demonstrated her proficiency in planning, implementing, and supervising various clinical trials and exploratory studies. Notable projects she has led include the Oriscav study, the national Parkinson Disease cohort, the Predi-COVID Study, the ECDC-Serious Acute Respiratory Infection-Vaccine Efficacy study, Luxfico, Caroprot, Biocar, QUALICOPC, and ALVINA.
Throughout her career, Dr. Gantenbein has taken on roles involving study coordination, supervision, and set-up of clinical trials. She has coordinated national studies in France, specifically in the field of schizophrenia. Additionally, she has served as a lead monitor for multiple projects, overseeing project set-up, coordination, and data management. Her expertise extends to Phase I – Early Development trials in Parkinson's disease, as well as various other therapeutic areas.