Hackathon 1st edition
27 May 2024

-

31 May 2024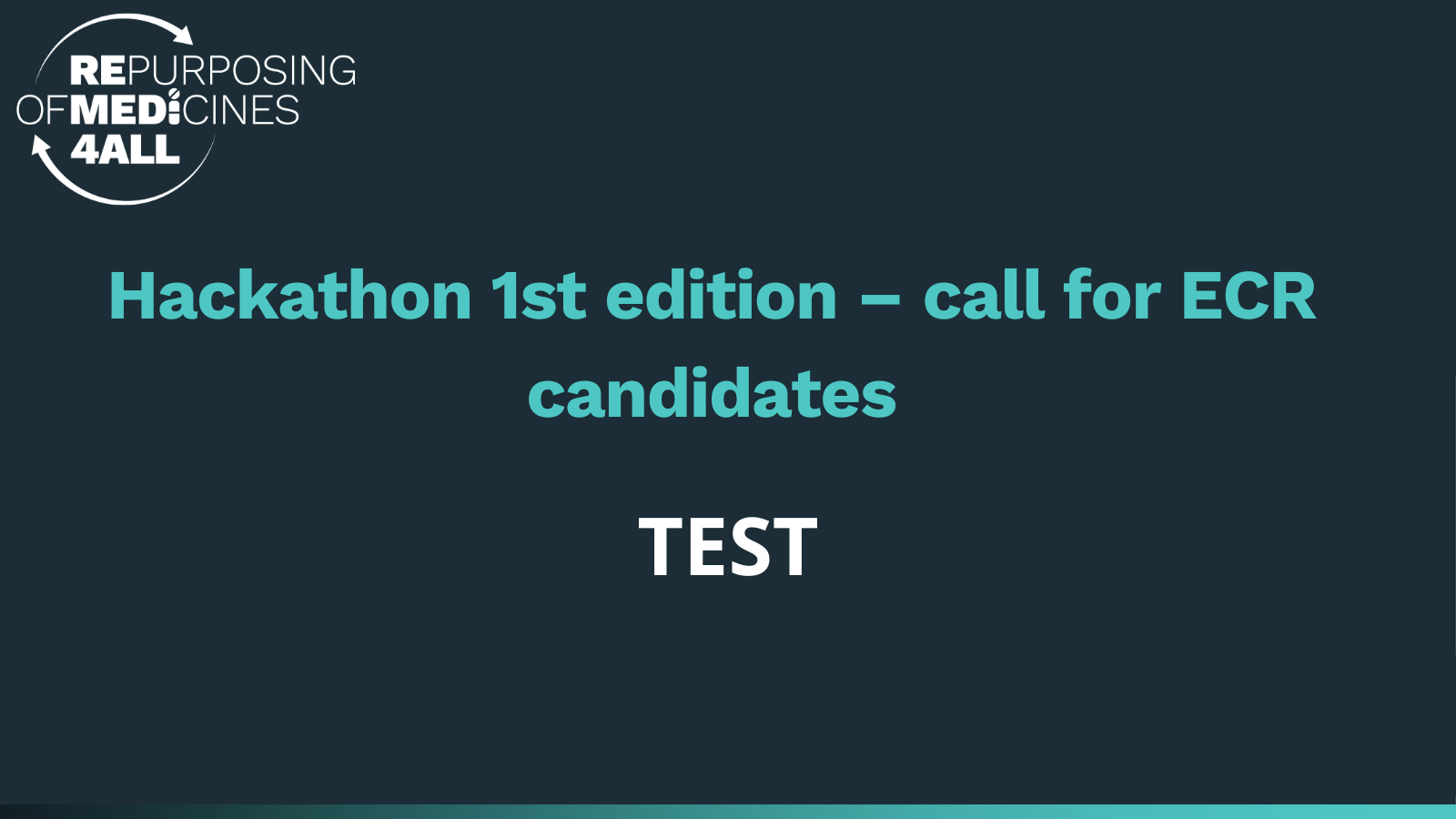 Are you an Early Career Researcher who wants to delve into the drug repurposing field? Join us on 27-31 May on the 1st edition of REMEDi4ALL's Hackathon!
We want to:
Empower ECRs to embrace the potential of drug repurposing, instilling the concept as a viable option for drug development while maintaining the essence of a "product development mindset".
Immerse ECRs in pivotal phases of drug development, allowing them to

gain proficiency and practical skills.

Foster an appreciation for diverse skill sets and the collaborative approach

needed for drug development, which includes patient engagement, research synergy, and strategic market navigation.
Cultivate the art of

critical thinking in drug repurposing.
Thanks to this gathering, ECRs will be able to:
Become familiar with computational tools for generating and ranking repurposed drug candidates suitable for a target medical use.
Learn how to narrow down potential repurposed drug options tailored to a particular indication.
Gain skills to identify gaps in a repurposing project, thus helping to define the path for a drug candidate.
This way, a community of ECRs with an interest and knowledge about drug repurposing and a strong desire to deliver impact to patients, will be created. Do you want to become a member of this community?