The second REMEDi4ALL General Assembly meeting took place in Amsterdam last June 26-27. Around 100 participants representing the 24 Consortium partners gathered at the soothing ARTIS Groote Museum to share advances made so far, exchange knowledge, identify challenges and potential solutions and discuss the next steps.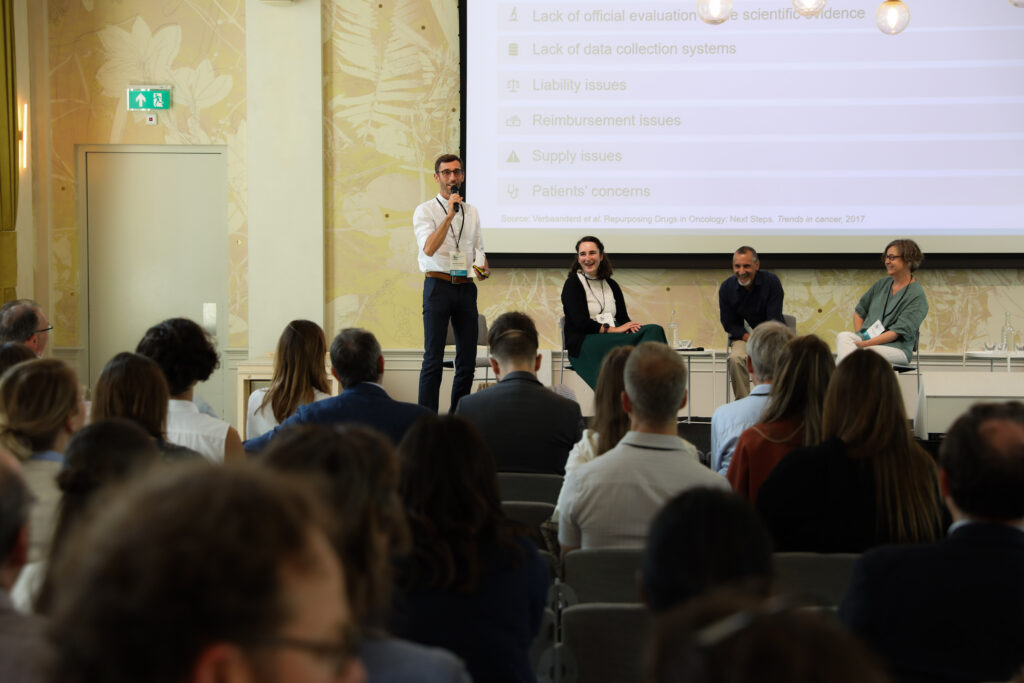 The meeting initially delved into the patient engagement process being implemented in the design and execution of each of the REMEDi4ALL projects and showcased the important role of patient champions. It then moved on to explore viable ways to enhance on-label drug repurposing, thus moving away from off-label prescription and the subjacent risks for patients.
Discussions emphasised the commitment of REMEDi4ALL to support projects that present a rigorous scientific base, address patients' needs, and show a feasible path to market and, therefore to patients
Bottlenecks in label extension application and regulatory processes, funding and market access, together with the next steps proposed by REMEDi4ALL to gradually address them and shape a more favourable drug repurposing ecosystem, centred discussions during the second day.
Project leaders closed the event thanking participants for their commitment and hard work so far on this journey. Indeed, the REMEDi4ALL project is strengthened by the dedication and collective expertise of all partners and the shared belief that by working together, we can continue to drive meaningful progress in the complex drug repurposing ecosystem.