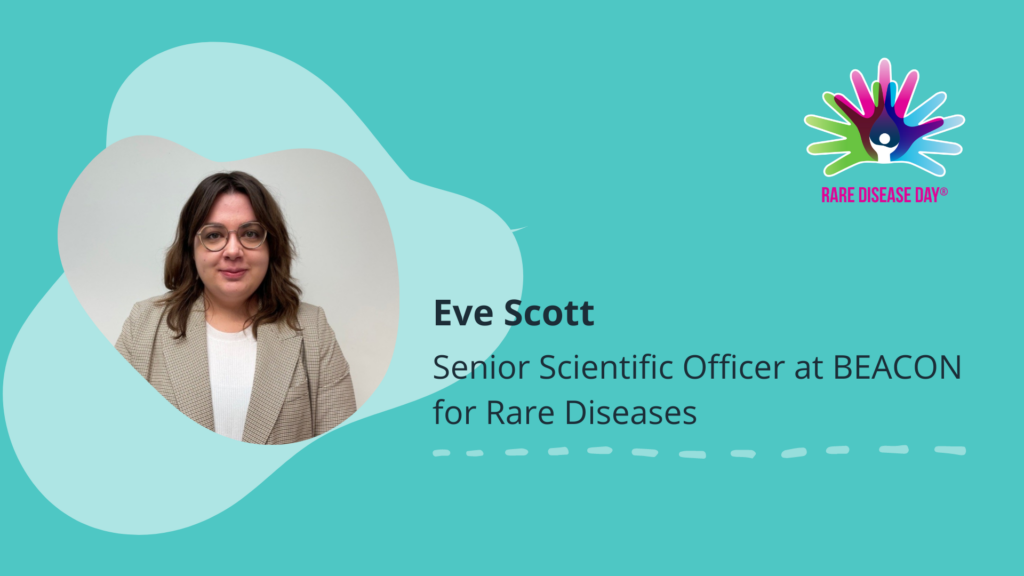 Please tell us a bit about yourself.
I joined Beacon in October 2022 as Senior Scientific Officer to help support the patient engagement work within REMEDi4ALL. I have a background in cancer clinical trials, paediatric and cancer patient advocacy and personal lived experience as a patient with a long-term illness.
Outside of work you'll find me doing something with my hands – be it upcycling old furniture, cooking, working in the garden or (especially in colder months) indoors on the sofa with a coffee and a sewing project.
What is Rare Disease Day and what does it mean to you?
Rare Disease Day is a unique opportunity to bring rare disease to the forefront of people's thoughts. To me it is a chance to amplify the voices of people living with rare diseases – using their stories to bring about awareness not just to the scientific and academic communities but to the general public too.
The beauty of the Rare Disease Day movement is that it is patient-led which means that communities of those affected by rare disease can utilise this day to form new connections with other groups globally and strengthen pre-existing connections. The power of sharing is not to be underestimated!
What are the biggest challenges within the Rare Disease community?
The rare disease community face many challenges, from timely diagnosis through to access to effective treatments.
One of the greatest challenges within the rare disease community is the lack of dialogue between those affected personally by a condition (patients and patient groups) and those researching them (clinicians, researchers and life science professionals). This is one of the challenges that REMEDi4ALL hopes to help overcome, by supporting and nurturing relationships and conversations between these groups.
By enabling these relationships to grow, the scientific and medical community can better understand what is important to those living with a rare disease in their individual context. This will help improve research outcomes in that they will be steered to what rare disease patients want and need to make their lives easier compared to the traditional model of research that often asks a very detailed molecular question about the disease.
This, in turn, will lead to quicker access to more impactful treatments!
Learn more about REMEDi4ALL platform here.