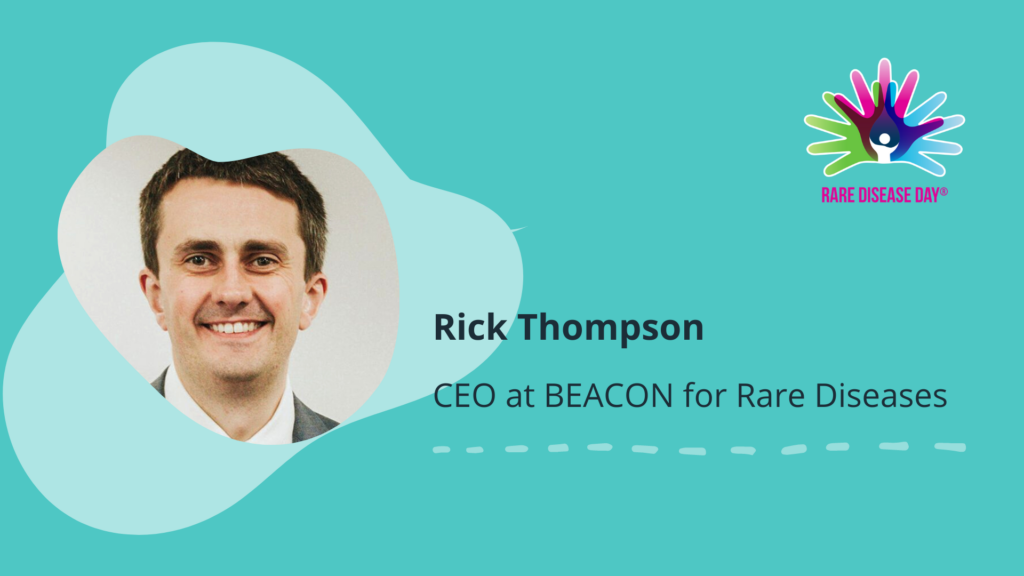 Please tell us a bit about yourself.
I'm the CEO of Beacon, formerly an evolutionary biologist with an interest in moles and dinosaurs, and the dad of two excitable little girls. I spend much my work time thinking about patient engagement in research, the development of patient groups, and ways to drive repurposing in rare diseases.
What is Rare Disease Day and what does it mean to you?
Rare disease day is a fantastic opportunity to highlight the positivity, determination, and drive within the rare disease community. Receiving rare disease diagnosis can be a very isolating experience – but rare disease day shows that there really is a diverse community of people living with a wide range of conditions all determined to support one another; a community trying to drive rare diseases up the global health agenda. Make sure you are part of it.
How is REMEDi4ALL involved in Rare Disease Day and what are the visions for the consortium?
While REMEDi4ALL hopes to accelerate drug repurposing across all different conditions, we know that rare diseases are always going to be a big part of our work. Repurposing offers a realistic route to find treatment for some of the world's rarest diseases; diseases that would otherwise struggle to attract research attention or interest of pharmaceutical companies. Given this Rare Disease Day is really important to us – we want to highlight as many activities in the rare disease community as we can. We'll use our social media channels and website to help to raise rare disease awareness across our consortium, and our community. In the future we hope to work closely with the rare communities associated with drug repurposing projects that we support, highlighting the challenges these conditions face, and the successes of their communities.
Learn more about REMEDi4ALL platform here.